Before moving on to the tricks to design a perfect e-mail newsletter it is important to understand what exactly it is. E-mail newsletters are basically a form of marketing email sent out to your customers. It has become one of the popular forms of online marketing adopted by companies. The purpose of an email newsletter is to engage your customer and at the same time make them take an action to avail your services.
Depending upon the business type and needs, an email newsletter could vary. It could be used during new product launch, or simply to send out informational content. It is a way to stay connected with your customers and keep them reminded about your brand.
Information about how to create a newsletter could be easily found on the internet. The step by step guide to create a newsletter is a popular piece of content found on internet. But there are certain key factors that should be kept in mind while creating an email newsletter. Some of the best web development companies who also happen to specialise in creating email newsletter as part of digital marketing activities says so. Let's have a look at this key factors: Here is
How to Design E-mail Newsletter in simple 5 steps
Step 1: Use Pictures: Add pictures, as it has more impact than just words. Make sure to use images that speaks your brand, as well as is to the taste of your targeted audience. Don't make the mistake of using some boring images when your targeted audience is of young age.
step 2: Use Template: The usage of template should be according to the targeted audience. They should be easily able to relate with the way the email has been presented to them. Once you get an idea of the template that is preferred by your audience, you can play around the same lines to create future newsletters.
Step 3: No fancy fonts: One of the rookie mistakes of designing email newsletters is making use of fancy fonts to make it look fancier. Never make use of fancy fonts, instead stick with simple fonts that are easily readable.
Step 4: Mobile Version : Checking emails on mobile is the new trend. Since mobile devices has become so important, it is important that your email newsletter is compatible with the device. Make sure that the template doesn't looks odd on a mobile device.
Step 5: Attractive subject line: The content of your subject line should be something catchy. While receiving an email subject line is the first thing that the customer reads. Make it interesting that the customer couldn't go without clicking it.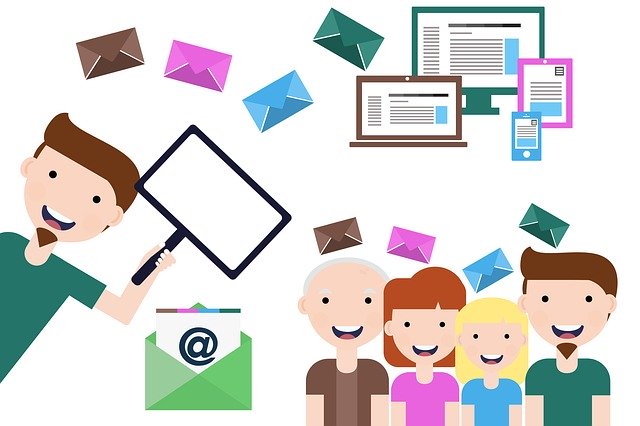 The secret to creating the best e-mail newsletter that your customer couldn't avoid lies in understanding your customers. Understand what they prefer, present it with a touch of aesthetics and there you have a perfect outcome.
So this was the blog for How to Design E-mail Newsletter in simple 5 steps, and Checklist to create email newsletter, for more blogs stay connected.
593 total views, 1 views today